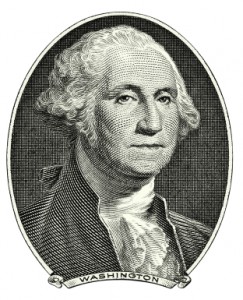 Presidents Day was initially created in 1879 as "Washington's Birthday" to honor the country's first president, George Washington, and they chose his birthday, February 22nd, to be the holiday.
Almost one hundred years later, George had to surrender his birthday date to the Uniform Monday Holiday Act which set the federal holiday to be the third Monday in February. Unfortunately, it happens that the 22nd never lands on a Monday. Today, states determine their own designations for this holiday which include "Washington Birthday", "George Washington Birthday", "Washington and Jefferson Day", and of course "Presidents Day".
On Monday, February 20th, Presidents Day will offer some of us a day off from work, primarily federal, state and banking institutions, but some commercial companies will also keep their doors closed. However, the BlackHillsGoldSource.com website is open 24/7 with doors open on Monday looking forward to your visit and offering you the largest online selection of Landstroms Black Hills Gold jewelry.
With the first day of Spring only four weeks away, many are making wedding or engagement plans. With the BlackHillsGoldSource President's Day Sale underway, that Black Hills Gold engagement ring you've been looking at is right within your reach.
  ***If you've enjoyed this article, please link back to us at: