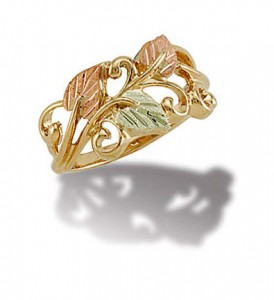 We're sorry that it's been a while since our last post, but we've been very busy with enhancements to our blog which we're sure you're going to be excited about!
Our goal with this blog is to bring you continuing information about all aspects of Landstroms Black Hills Gold jewelry. This also involves providing valuable articles and insight about the the various aspects of western life, specifically in the Black Hills of South Dakota, as well as hard to find information about the history of Black Hills Gold, how Black Hills Gold jewelry is made and what separates Landstroms jewelry from the rest, as well as where to find the best selection and lowest prices and the latest trends in style.
New Products Page on our Blog
With that in mind, we have created a new Products Page on our blog which will show you nearly 300 of Landstroms most popular, best-selling items. These items include Black Hills Gold and silver rings, earrings, bracelets, necklaces and more, all listed by category so that you can easily navigate and find what you are looking for. To get started, go to the top of our blog above and click on the Products Page tab as shown below:

Once you click on the Products Page tab you will be taken to a page which lists the categories of jewelry as shown below. Here you'll be able to select which jewelry category you would like to browse as well as share the page through Twitter, Facebook, Pinterest and other social platforms. Currently, we only have three categories in place: Bracelets, Earrings and Necklaces and only a few items in each, but over the next couple of weeks we'll be adding many more items and we'll eventually feature all of Landstroms top 300 most popular, best-selling jewelry items: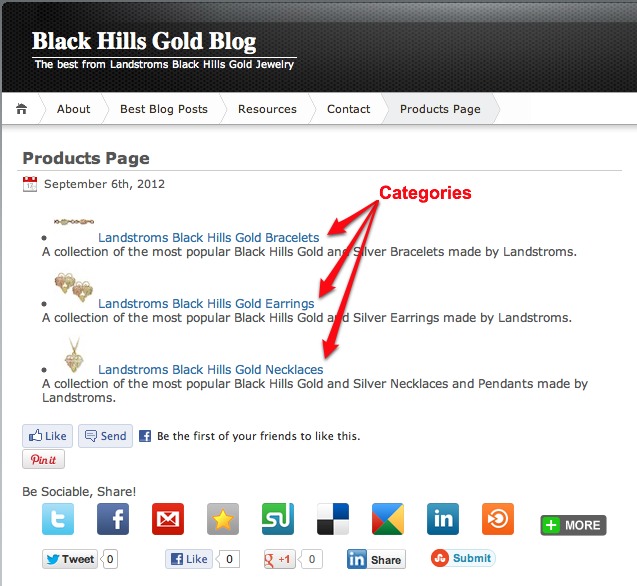 Landstroms Top 300 Jewelry
Once you click on one of these categories, such as "Landstroms Black Hills Gold Bracelets", you will be taken to a page which has photos and descriptions of all of the most popular items in that category. For example, this is what the BR509SS Black Hills Silver Bracelet listing will look like.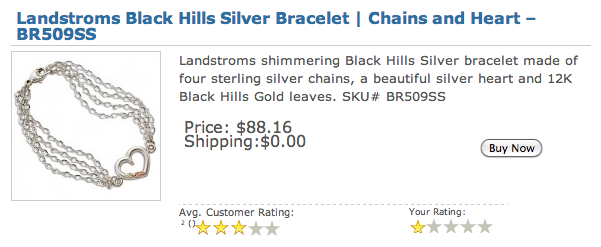 Here you'll be able to read about the item and see a photo of it, even add your own star rating – and if you click on the "Buy Now" button, you'll be taken directly to the product page at BlackHillsGoldSource.com where you can place your order with your Visa card, Master Card, Discover card, American Express card or even with PayPal. Of course, you can always go directly to http://www.blackhillsgoldsource.com and peruse over 1,100 items on our main website, but our new blog enhancements make it easy for you to shop Landstroms top 300 items, and linking to the purchase page is a snap. The choice is yours.
Helping you find the right Black Hills Gold
We're sure that you'll find these enhancements to our Black Hills Gold Blog informative, entertaining and helpful to you in selecting your next Landstroms Black Hills Gold jewelry purchase. Please let us know what you think by commenting below!
***If you've enjoyed this article, please link back to us at: