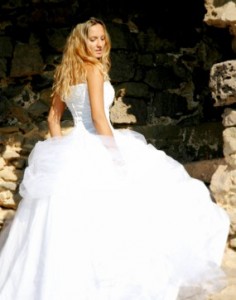 Every woman dreams of the perfect engagement ring – but every woman is different… it can be hard to know exactly what is right for the woman you love. If you're considering a proposal, there are some things you can do to ensure that the ring you choose for this special moment is an outstanding choice… one she'll be proud to show off on her wedding day.
The best engagement rings offer the highest standards of quality and workmanship. Stunning designs, such as Black Hills Gold engagement rings, offer a touch of true American beauty – these designs all being crafted in the hills of South Dakota.
For timeless elegance that honors her Irish, Scottish, or Welsh heritage, consider choosing Irish engagement rings adorned with Trinity Knots – these symbols of the Holy Trinity represent faith in God and eternity. For some brides, pretty Celtic engagement rings offer a touch of mystical beauty that is straight out of a medieval fairy tale.
These are just a couple of charming suggestions. The choice you make should depend on her personal style. If she's loves classic clothes, art, and traditional style, a Celtic ring might be wonderful – you could also look for antique rings or other pieces with a sense of history.
If she's as comfortable in blue jeans and a T-shirt as she is in a fine wedding gown, she may appreciate wearing jewelry crafted right here in America – such as Black Hills Gold. She might also like any ring that can be dressed up or down – look for versatile pieces.
Quality and beauty should be your first priorities as you begin the hunt for a perfect engagement ring. The ring you choose should always be stamped (or assayed) to prove the purity of its precious metals. As well, you should be furnished with proper paperwork about the diamond you choose. Every diamond is different – some are almost flawless, and others contain microscopic occlusions that lower their price.
Learning more about the carat weight, color, clarity, and value of diamonds can make your choice easier – however, you will probably opt for the best stone you can find, within the confines of your own budget.
Many men choose to spend two month's salary on an engagement ring – this rule of thumb is a good one, but rules are made to be broken! Most women will appreciate a dazzling ring that fulfills their secret dreams and fantasies. In general, a solitaire stone of a decent carat weight (the bigger, the better) is what she is really looking for! Shopping for an engagement ring may not be the best time to scrimp and save!
Look for handcrafted quality and proof of a reputable dealer. The best jewelers (whether online, or bricks and mortar) will be there to answer your questions and make your shopping experience as smooth and pleasant as possible. Reputable dealers will have a wealth of happy customers, and they will often be registered with business associations. These sorts of dealers will back up their merchandise with good guarantees.
If you are really stumped, sit with her as she reads a fashion magazine, and ask her which sorts of jewelry she prefers as she flips the pages. Magazines like Vogue and Instyle are often loaded with ads for jewelry…
She may suspect something's up if you take this route, but rest assured, she will be more than happy to show you what appeals to her. Occasionally, women will be more involved with choosing their own engagement ring…it depends on the woman and the relationship. Often, the most romantic option is to surprise her with a lovely ring of your own choosing…this is definitely the most traditional way to do things.